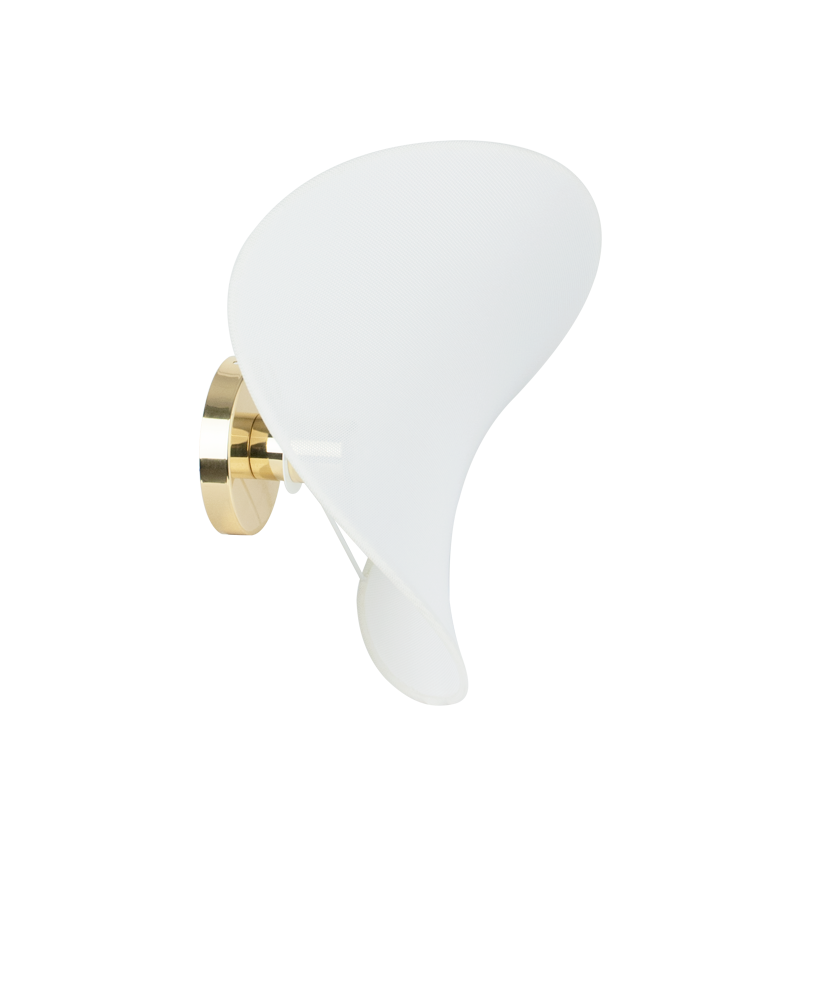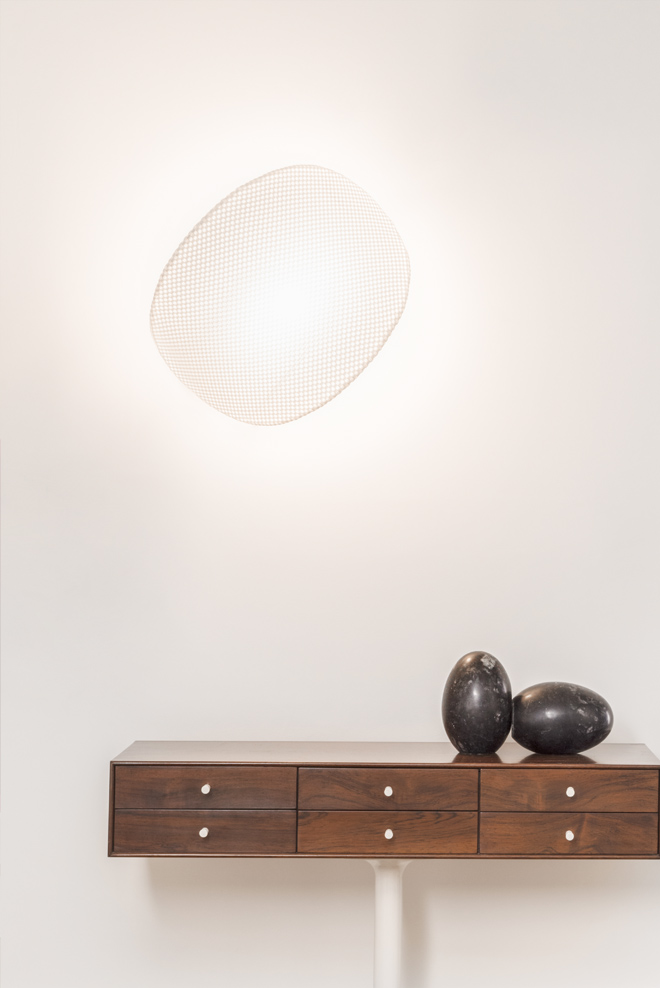 MANTA Simple
As for the pendant lamps in the same collection, the wall lamp Manta is composed of one or two superimposed screens that diffuse a soft light.
MANTA Simple
/sites/inventiv.com/files/saved_product_img/AP-IV0005-default-1.png
Product finish
Brass finish
Colour/Material
Lycra textile
Dimensions in mm
H. : 350
L. : 350
Pr. : 230
D. : 350
Product structure
Steel wire structure with brass finish and lycra textile screen.
Class