The Monark lamp rewarded by the MuuuZ International Awards (MIAW)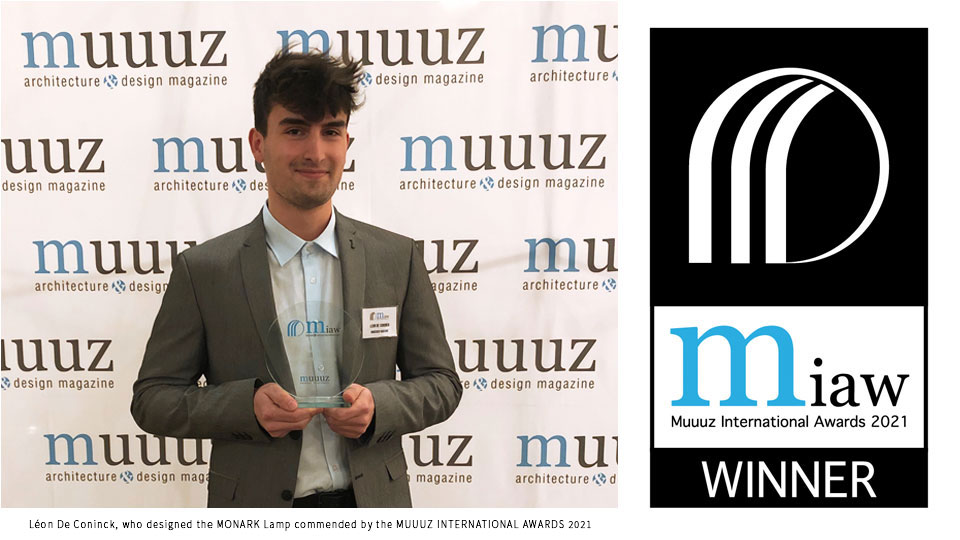 The Muuuz International Awards (MIAW) are hosted by MUUUZ in partnership with D'A magazine. For the 9th consecutive year the MIAW awards celebrated the most innovative products in architecture and design whilst placing the spotlight on the industry's most creative designers.
The 2021 awards ceremony was held on Tuesday 7 December at the Grand Hotel Intercontinental Opéra in Paris.Brossier Saderne presented its MONARK lamp which was created by young designer Léon De Coninck and selected as the winner of the 'Lamp Lighting' category by a panel of experts in the field of architecture and design.
MONARK was designed by Léon De Coninck, a graduate of the Nantes Design School. As unique as it is timeless, this lamp's sleek lines and practicality ensure that it immediately catches the eye.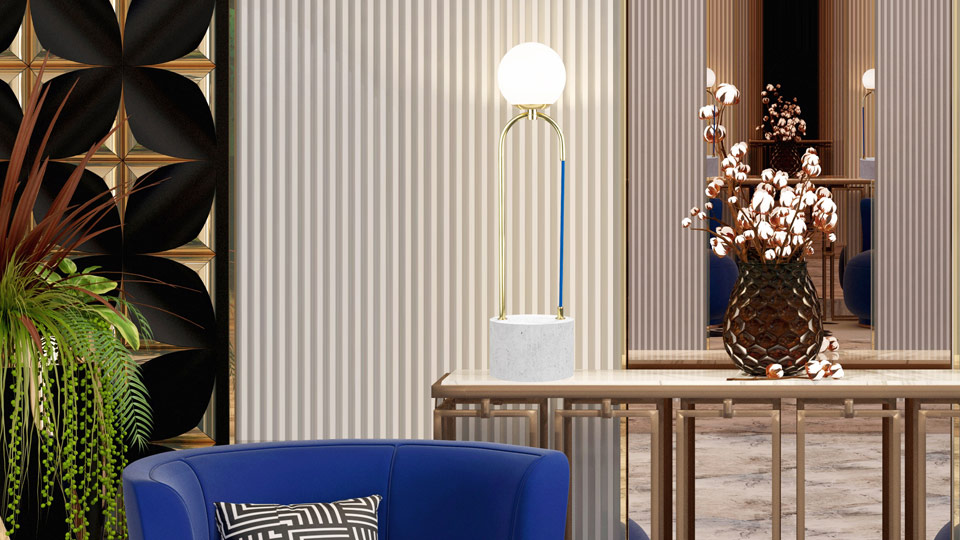 It composes a concrete base, a metal structure in a polished brass finish, a blue fabric cord and a round, opal glass light head. In addition to the attractiveness and simplicity of its design, it also features an original functionality in the form of a fabric cord that acts as a dimmer switch…
This has been a unique experience and the fruit of the remarkable work carried out by the Brossier Saderne design office. Lastly, this lighting fixture is reminiscent of antique objects such as the bow and the lyre…
Originality, aestheticism and technicality…
These three words perfectly sum up the MONARK lamp by BROSSIER SADERNE. The editors at MUUUZ were won over by its design and named it the winner of the 2021 awards.