Lighting up the Best Western Hotel in Quetigny…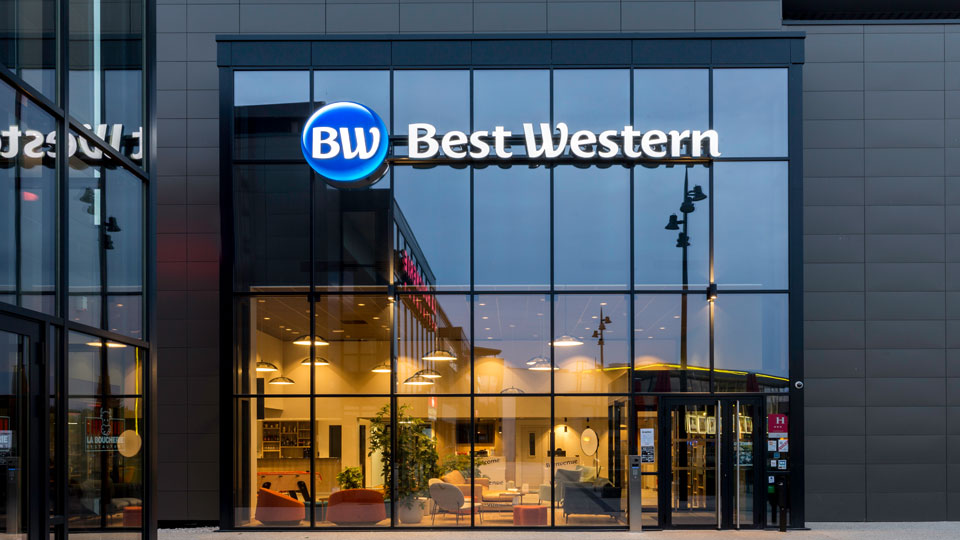 The interior decoration of this hotel, situated in the heart of the Cap Vert leisure park, was  entrusted to Hospitality Studio, the design branch of the ProAchat central supply company.
Bold and daring were the bywords when it came to the interior architecture for this hotel project. The hotel counts 80 bedrooms, a large lobby area, breakfast room and terrace as well as a private car park.
The premises been given a modern and colorful vibe complemented by striking, geometric patterns. The choice of raw and contemporary materials contrasts with the bright colours chosen for the decoration. The high ceilings and effects of perspective and light work together to fill the vast spaces and create a relaxing and welcoming atmosphere.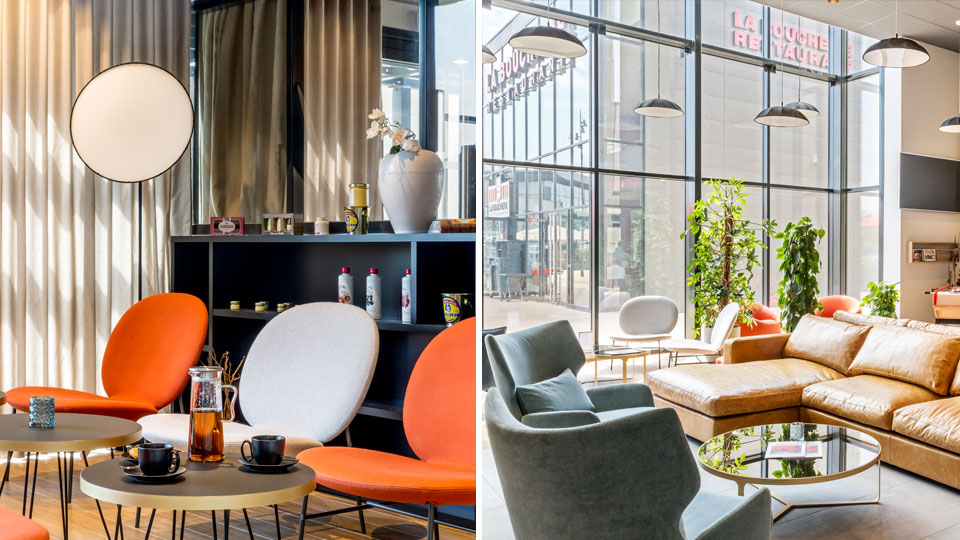 The decoration is centred around two themes, cinema and sport, which have been brought to life thanks to the black and white photos of athletes and actors that adorn the walls. Studio-inspired lamps and ceiling lights were a natural choice for the reception and breakfast areas. Created by the brand bs.living, these black and white cinema projector inspired lighting fixtures offer a distinctive design whilst blending in harmoniously with the interior ambiance.
The hotel's cosy and spacious bedrooms all offer a modern and minimalist feel and come in a range of categories in order to suit all needs, from business travelers to couples and families.
The hotel will also be offering sport and cinema themed evenings whilst the proximity to the route des vins makes this hotel an ideal choice for golfing events and wine tastings.
The extensive choice of facilites and activities contribute to this hotel's reputation for expertly combining the needs of corporate travel, leisure, couples and families.
Best Western Hotel Dijon Quetigny - 1 Rue Du Cap Vert, 21800, Quetigny, France - www.bestwestern.fr